---
Storm Home - Products - Mods - Specs - Research - Blog - History - Links - RTR Policies


Storm Modifications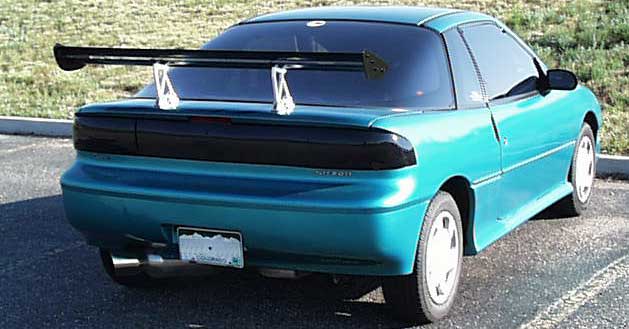 I decided to add a rear dual Aluminium wing Spoiler, it looks cool, and makes a little bit of a difference in the turns at higher speeds. It looks kinda "Ricey", but that is the point. Mustangs like to beat up on little ricers. . .This one bites back.

I also added GTS Front & Rear blackouts. . .they really clean up the rear of the car. I am not too jazz'd about the headlight covers at night though. It is almost like not having the lights on at all. I guess it is time to convert the headlights to HID.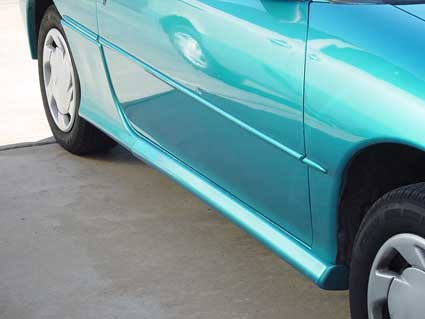 I got real lucky at the junkyard-found a GSi that had been there about an hour, and it was the same color!! So I took the side skirts off and put them on my car.
Front Bumper conversion
I decided that I wanted to keep with the Isuzu look when modifying the front bumper for the front-mount intercooler, so I got an Isuzu Stylus bumper and hacked the two together.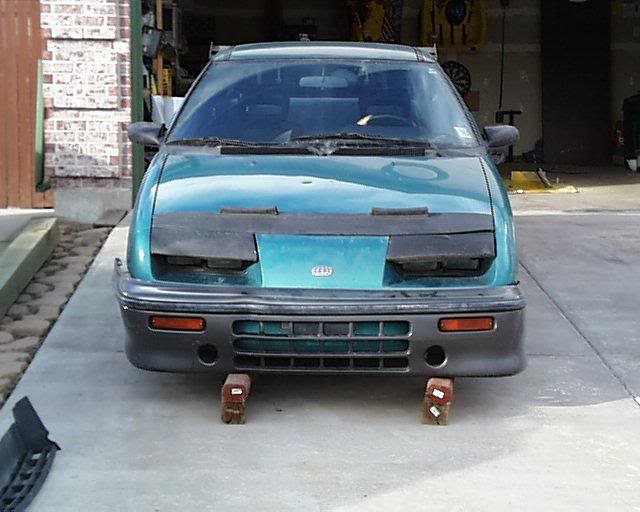 As you can see, it is still a work in progress as time permits.

Decided that I would hack up the stock bumper until I got a better bumper.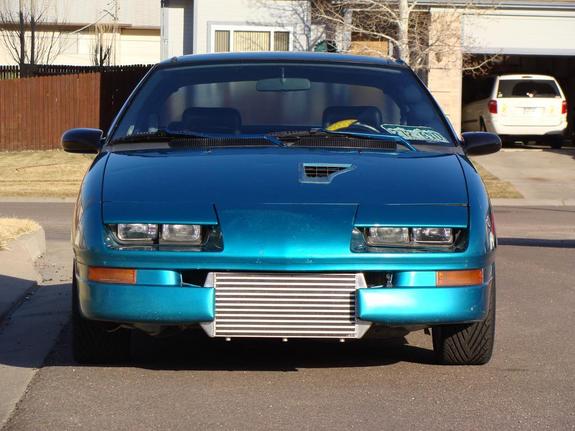 ---

All contents are Copyright © 2019 .
All Rights Reserved. All trademarks are ownership of their respective holders.