---
Storm Home - Products - Mods - Specs - Research - Blog - History - Links - RTR Policies


Storm Modifications - Interior
RS Seats

I swapped out the standard Storm seats with the ones that were in the Impulse RS. They are much nicer, have an adjustable lumbar support, and adjustable width 'wings' that keep you from sliding around in your seat. The headrests are also adjustable.
Power Windows & Door Inserts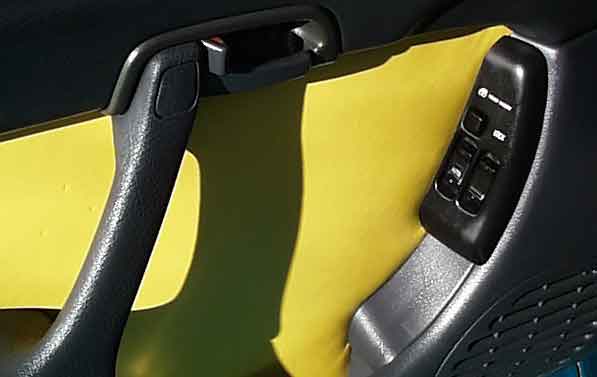 I got these power window assemblies from Brandon @ ExcessVelocity.com. Took a couple hours to get installed, but I can roll down the window in less than 3 seconds now! hehe, big deal, right?
Custom yellow vinyl door inserts really clean things up too.
GSi Volt & Oil Gauges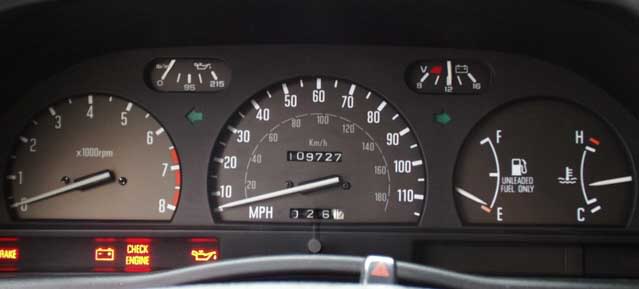 I found a gauge cluster from a GSi that was in bad shape. I got the oil pressue and Volt meter gauges, then had to cut the holes in my Base gauge panel and remove some of the enamel from the circuit film to make the contact. The Volt meter gauge works great, but the oil pressure gauge needs to have the GSi oil pressure sender installed to be functional.

Impulse RS Cluster
I swapped in the Impulse RS gauge cluster because of the digital tach signal, that and the Spedometer goes up to 140mph. I have already pegged the speedo going through Utah, so it was a necessary upgrade.
I also decided to swap the face plates out with