---
Storm Home - Products - Mods - Specs - Research - Blog - History - Links - RTR Policies


Storm Modifications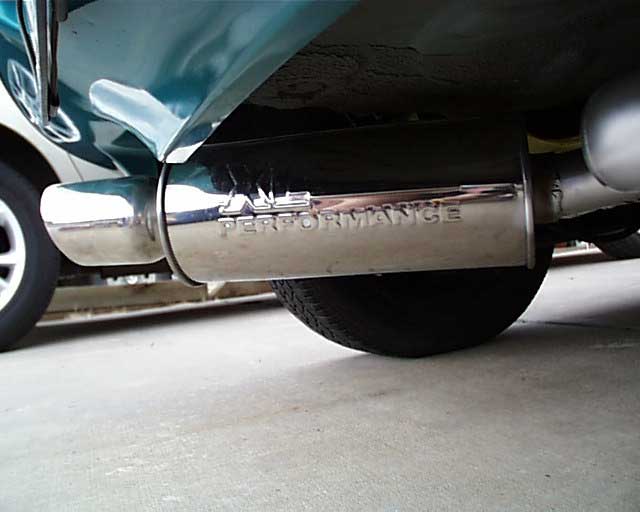 Since my other muffler was smashed in a fender bender, I took the opportunity to upgrade the exhaust cat-back with aluminized 2.5" pipe. I had been meaning to replace the 1 7/8" cat-back earlier, but never got around to it. The turbo spools up so much faster now. The muffler is a 'Magnaflow XL Performance' series. Looks cool, and is very silent compared to my old muffler. The guys over at Muffler Masters here in Colorado Springs did this nice work--all mandril bends and anti-corrosion sealer.

Milan's Turbo DownPipe
I ordered a downpipe from Milan up an Canada. As you can see, it is much bigger than the stock downpipe, and it bypasses the Cat. SShhhh!!
It also completely replaces the PreCat, which is way cool. It is 2.5" in diameter, made out of aluminized Steel and incorporates a flex joint to absorb vibrations.

When buying parts for your modifications you don't have to drain your bank account. In an emergency you can use a title loan on your car to get cash quickly. Title Max has car title loans that can help you get money quickly.


After having the Milan pipe in for a while, I figured that I could rebuild it better, so I moved the flex joint to where it is supposed to be, and cut the length down to accept a cat converter or test pipe when needed. I also shortened the downpipe so that the pipe wouldn't scrape the ground, now it is tucked nice and tight under the skid plate. I also have it wrapped up with DEI heat wrap and coated with high temp paint.


I ended up selling the modified Milan Downpipe to a friend and built a new one to adapt to my Garrett T3/T4 turbo. It is made out of Stainless steel and has a V-Band clamp on it for super-fast removal in a flash.

---

All contents are Copyright © 2019 .
All Rights Reserved. All trademarks are ownership of their respective holders.